* Advanced Search

1- Enter the required keyword in the "Search word" box
2- Enter the number of the legislation in the "Legislation NO." box
3- Enter the year / month / day of the required legislation in the "Hijri Date" box
4- Click on the "Search" button
Note: A more accurate and defined search will appear
* Searching by Subject
1- Click on "Legislations" as shown below.

2- Select the classification folder of the required legislation.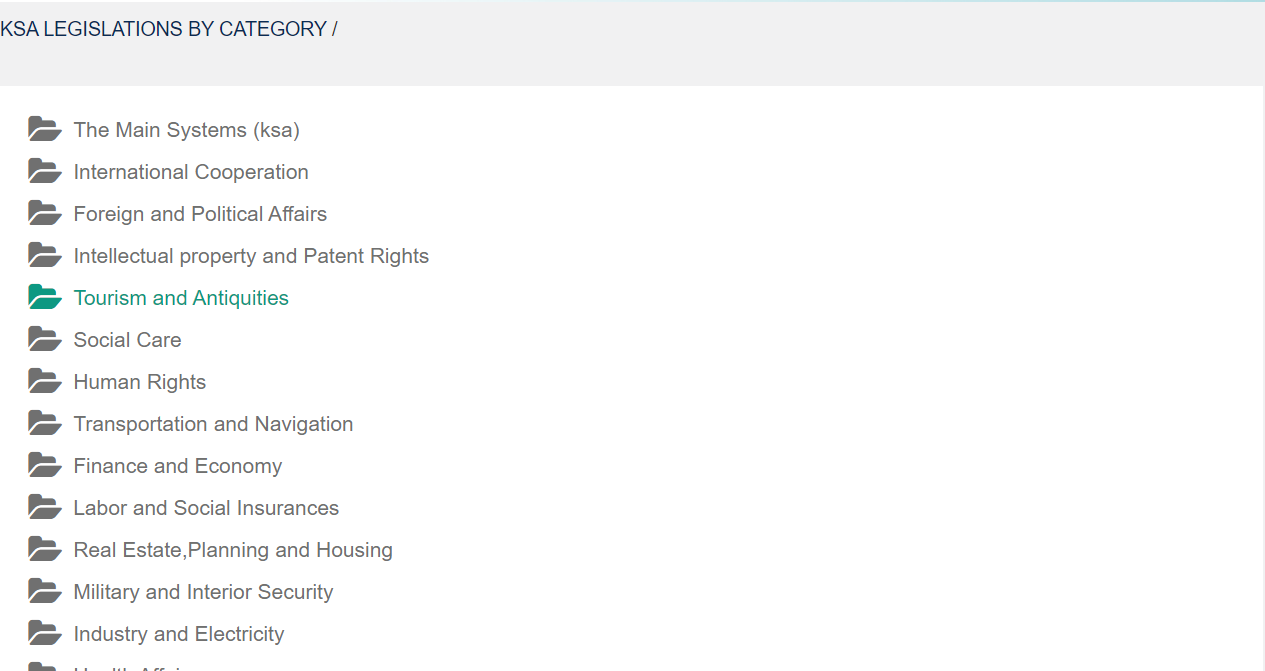 All legislation of the classification in the country selected will appear
Note: You can use a search engine once you enter in the required classification folder by entering the legislation number or keyword or both.